FIFA World Cup 2022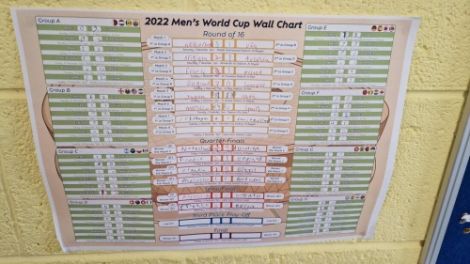 Our Active Flag committee organised a bit of excitement around the World Cup. Each class were given teams to follow along the way and the winning class got a special reward. Well done to Argentina & Junior Infants.
COME ON IRELAND!!! Rugby World Cup 2019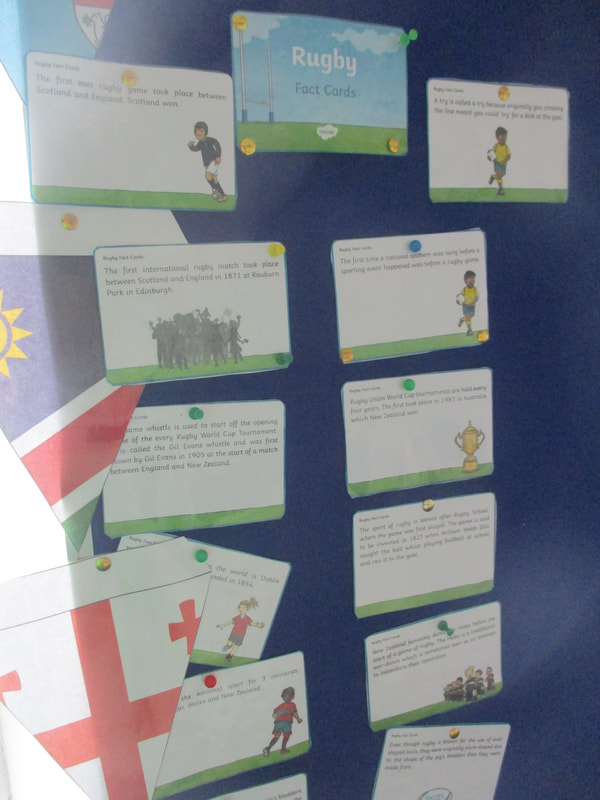 We are learning all about the different countries competing in the Rugby World Cup!
Music on the yard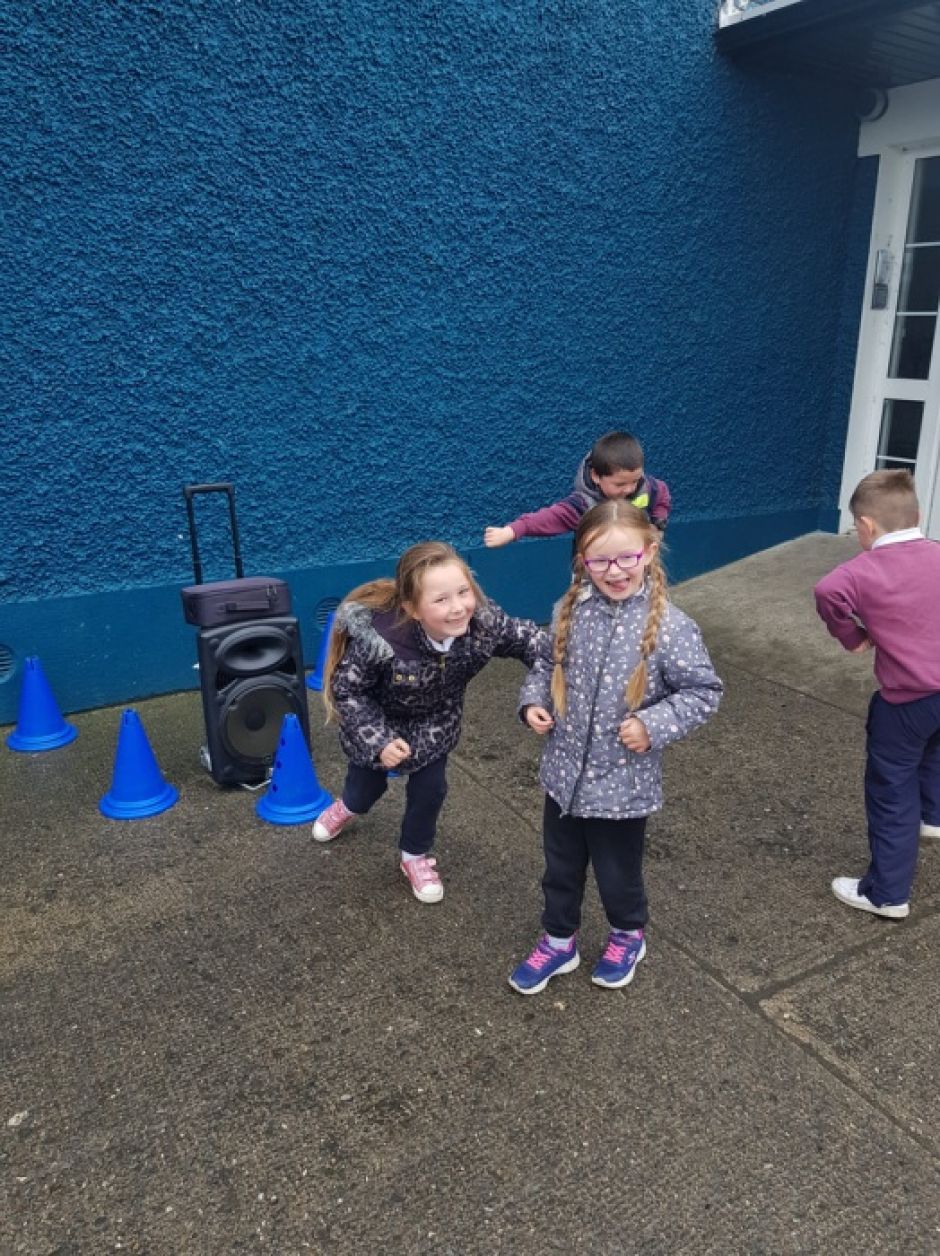 6th Class completing their 10@10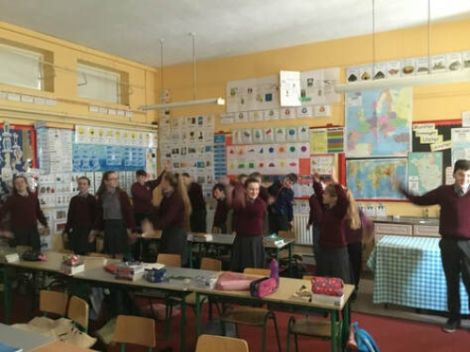 Every day each class do their 10@10 exercises. The teachers put the videos on the interactive whiteboard for the children to follow or sometimes they come up with their own. Children from our Active Flag committee go around to each classroom to remind them everyday and encourage them to do the exercises if they have not had a chance that day. These activities are done in the classroom and are a great brain break for the children.
Our School Camogie team 2019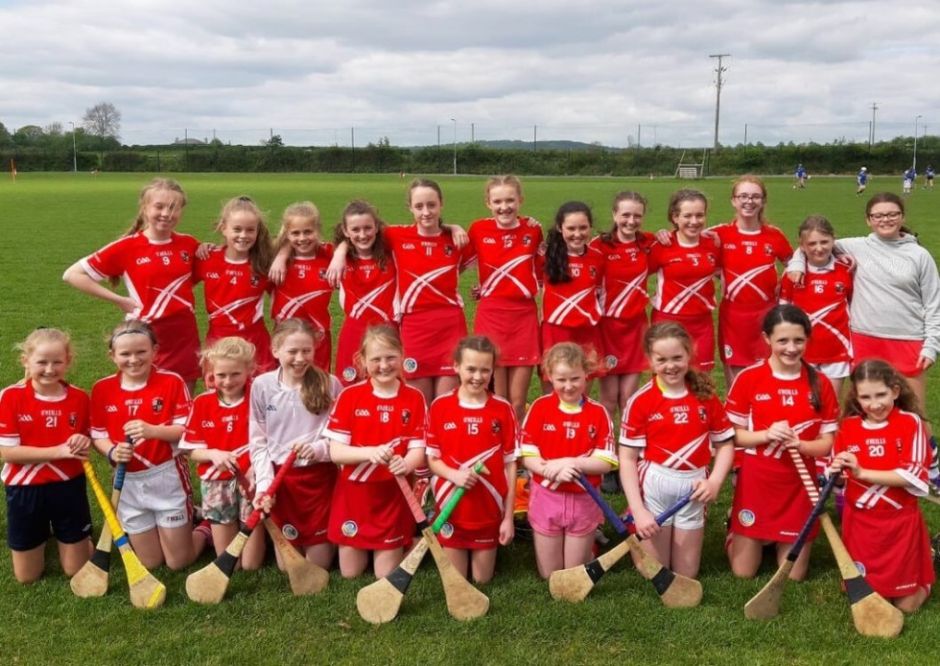 Congratulations to Eoghan Phelan in 5th class on winning our Active Flag school slogan competition. Eoghan came up with a very catchy phrase for our Active Flag renewal, well done Eoghan!

​"Get up Gowran, don't be snorin',
Use your head, get out of bed!
Put on your kit, and lets get fit"!!!

Other excellent entries included:
"Get active, stay fit, Gowran NS are doing their bit"! (Padraig Treacy, 1st class)
"In Gowran school we are wise, because we do our exercise!" (Emma O Connor, senior infants)
"Gowran kids are active and fit, a run everyday is a big hit!" (Heidi Ryan, 1st class)
"When you exercise, you will rise, to the top, and you won't drop, unless you stop!" (Lucy Coomey, 4th class)
"Go out and get fit, don't be a misfit, don't go and be wrong, go out and feel strong!" (Donnchadh Brennan, 2nd class)
Active Walkway!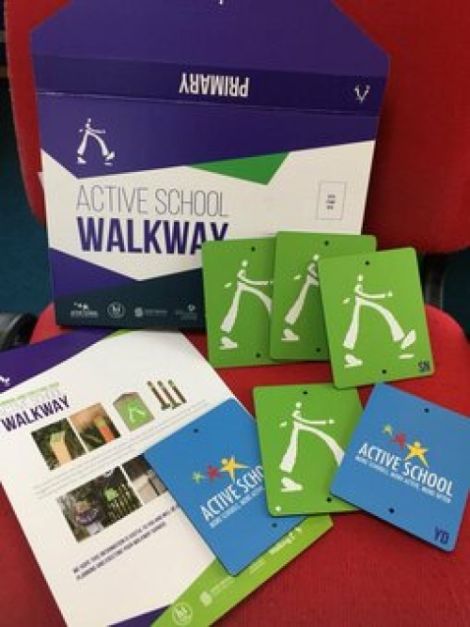 We were delighted to open our Active Walkway! This is used by all classes throughout the day for active breaks, jogging on our break times and walking with our friends.
​Lá Glas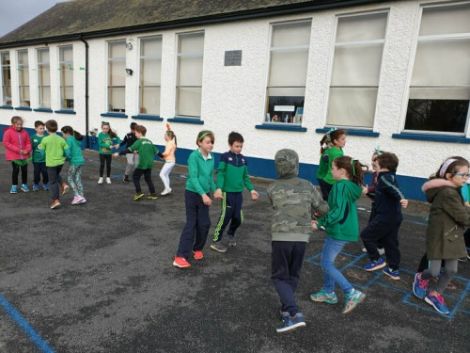 For St. Patrick's Day the whole school got active and participated in a céilí outside on the yard. The children had great fun and kept those feet moving to keep warm on a rather cool day. They all dressed up in green for the occasion.
Walking Tour of Kilkenny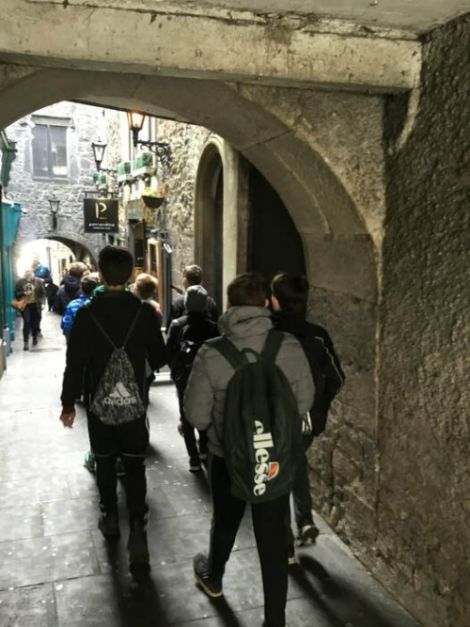 This Spring 5th and 6th class got active on a walking tour of the city and learned a little about the history of the streets of Kilkenny along the way.
Orienteering in Kilkenny Castle Park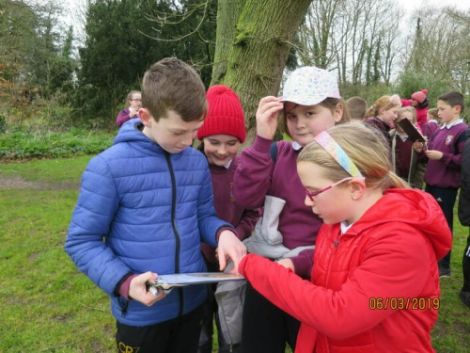 On a day out to the theatre this Spring 3rd and 4th class decided some activity was needed after sitting for so long watching the super play 'Boy with the Suitcase'. We headed to the castle park, clipboards, pencils and maps in hand, ready to embark on some orienteering. The children worked in mixed teams to follow the park's map around the grounds. They recorded the key letters and raced back to the finish point to check if they were successful. All the kids burned off their remaining energy in the playground. We followed the 5km route, a great day was had by all.
Santa Walk 2018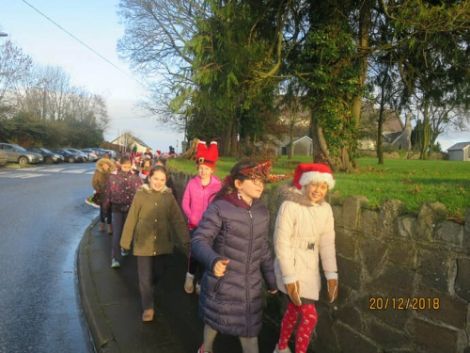 Before breaking for the Christmas holidays we dusted off our Santa Hats and the whole school got active and walked up through the village where we congregated at the fountain and sang lots of Christmas Carols before returning back to the classrooms. The festive spirit was flowing that day!
​Tree Day - Nature walk, Jenkinstown Wood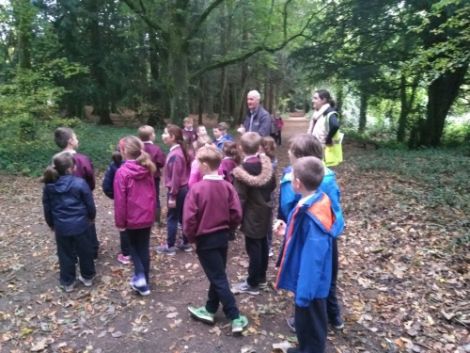 In the Autumn 1st and 2nd class visited Jenkinstown Wood to learn all about our native trees. They explored the woodland with a guide and later got to run off plenty of energy in the green area out front.