Sports Day / Active Day for All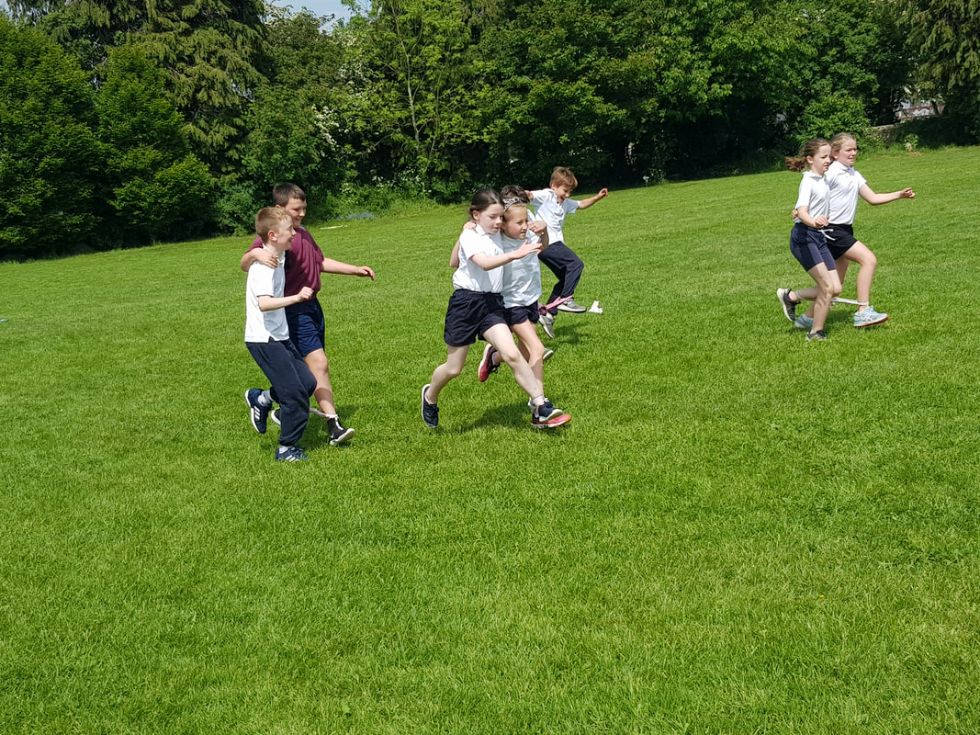 ​This year we had a change to our usual type of Sports Day. Instead ten stations were set up around the school and the children were more active than ever. We had a range of activities like Three - Legged Races, Potato & Spoon, Sprints, Relay, Wellie Throwing, Wheel Race, Wheelbarrow Race, Knock-out basketball, Penalties on teachers, Sack Race and Crazy Golf. The children spent ten minutes at a station before moving on. It was an action packed day and we think it's fair to say lots more fun was had by all.
2019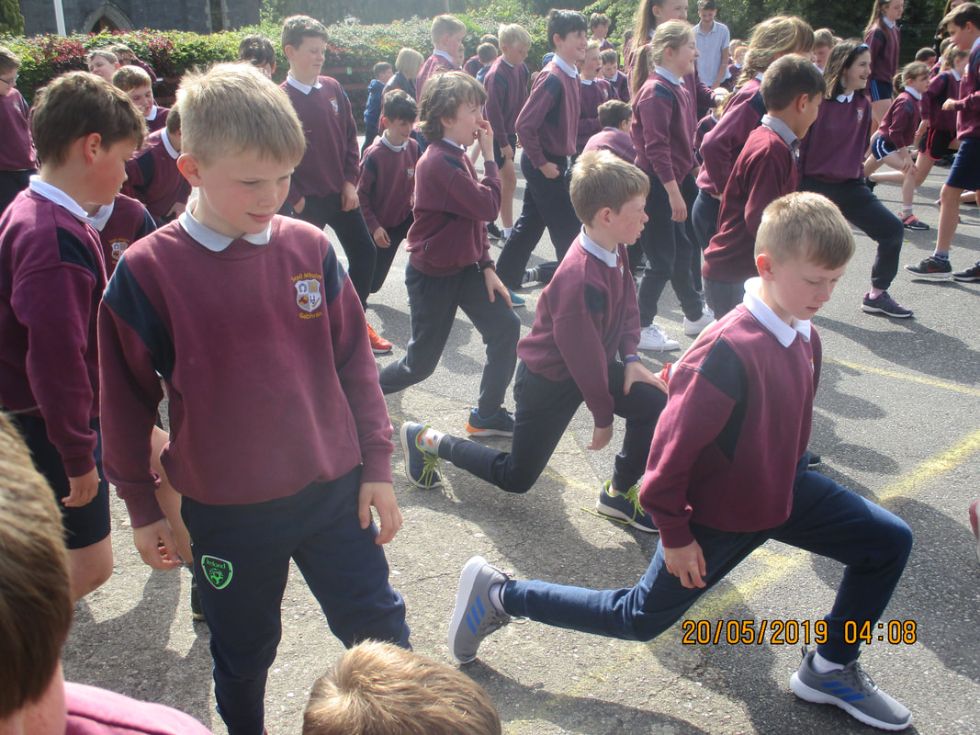 Active Week kicked off with Active Lines in the sun! All classes took part and we really got our heart rate going!!!